The Kanstul Regulation Bugle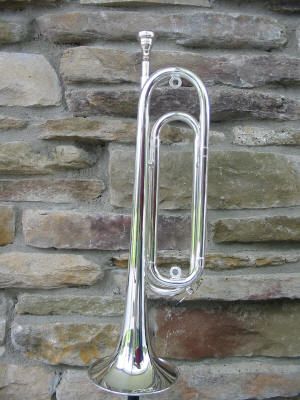 GOT KANSTUL? We Do!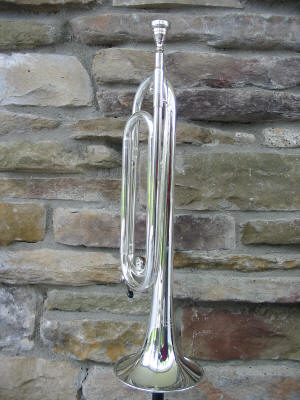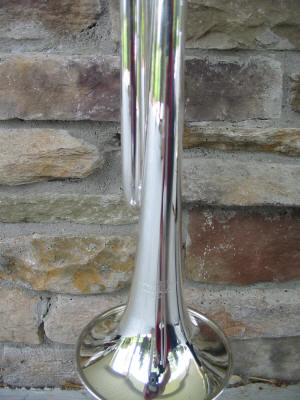 Scoutbugle.com is now proud to offer the Kanstul Regulation Bugle. We package it with our own Scoutbugle.com lightweight bugle case and a US made 7C Mouthpiece. Kanstul is a US manufacturer of brass instruments since the early 80's. Zig Kanstul the Owner/Founder has been making brass instruments for years before that and is considered one of (if not THE) most knowledgeable person in making brass instruments. We're offering these bugles in both B-flat and G configurations
Kanstul custom orders these bugles and most dealers do not stock, so you get to order, and wait, and wait., Here at Scoutbugle.com we've elected to stock a supply of Kanstul Bugles for Immediate Delivery. Bugle prices include a US made Kanstul Silver G or B-flat bugle, a 7C mouthpiece and a Scoutbugle.com lightweight case (Imported). Remember, when you're hankering for a Kanstul Bugle, you want it NOW. So you click, we ship. We do offer an upgrade to a genuine CNC Kanstul 7C moutpiece, see option below.
As you can tell from the pictures, the B-flat and G are different horns, not just a change in initial tubing length. My personal preference is the B-flat, it has a wider bell flare making for a dark rich tone that can PROJECT. The G bugle has a brighter tone with a bit more edge to it. For our pictures, I'm using a B-flat in Lacquer to show the fine Kanstul workmanship, however we try to stock both the B-flat and the G in silver and Lacquer.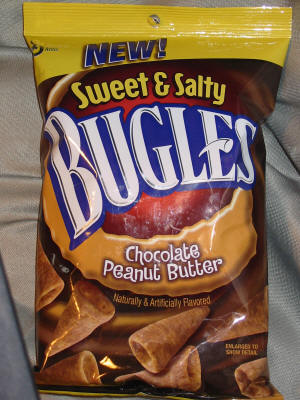 HUNGRY FOR A KANSTUL BUGLE?
FEED THE HUNGER HERE!
The Silver plated G bugle .462" Bore; Hand Hammered Brass - 4 7/8" Diameter Bell, while the B-flat has a .460 Bore.
For shipping outside the US Click Here
Now Available: Genuine Kanstul 7C Mouthpieces (add $40)
For those of you who would like a genuine Anaheim built, CNC cut, Kanstul 7C mouthpiece $40 for upgrade.
Note: We do try to stock other Kanstul Mouthpieces including Claude Gordon Personal, CG3, CG7, CG103C, 5C, 7C, CG Personal Flugelhorn.
Due to variable stock please e-mail sales@scoutbugle.com for your request. If in stock we will send you a PayPal Invoice for $60 for each piece.